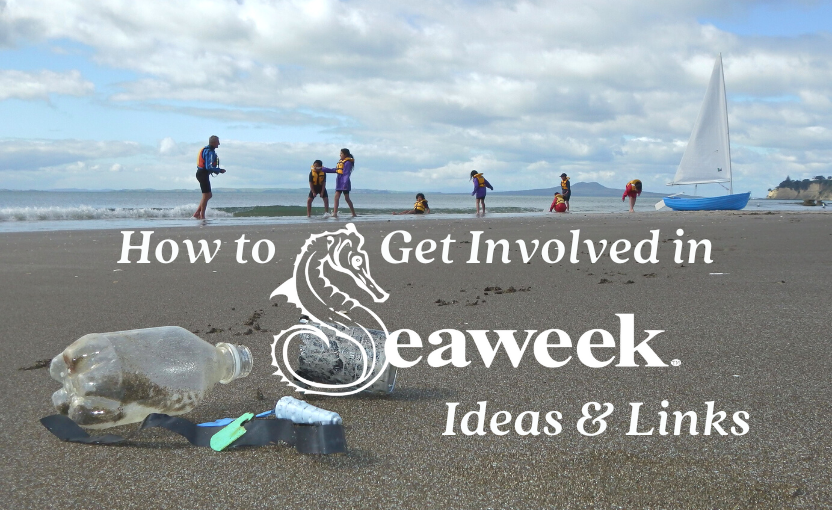 Even if you cannot attend a Seaweek event, there are still plenty of ways to get involved and connect with the moana.
Seaweek is a time to celebrate and strengthen our connections with the ocean - but we understand that Seaweek celebrations will look very different in various parts of the country as some regions and communities have been devastated by recent weather events. If your capacity to get involved this year is limited, but you still want to be a part of Seaweek in some way, we have put together a collection of ideas around how to participate without attending an official event.
Our ideas for celebrating Seaweek independently:
Take a mindful walk by your local beach or rocky shore. See if you can identify any species you come across or use this time to reflect on the ocean's importance and role in our lives. If you don't live by the sea, you could take a walk along your nearest river or wetland. This is a good time to think about the interconnectedness of different ecosystems and to remember that the health of our waterways also affects our oceans.
Collect rubbish to prevent it from entering our oceans via local waterways. Also, you could participate in a Beach Clean-up Bingo! Check it out here.
See if there are any local environmental initiatives, working bees, or community projects where you could lend a hand.
Celebrate Seaweek by creating ocean-inspired art. Make a sculpture from recycled or collected materials, build sand sculptures at the beach, or create other art with an ocean theme.
Things to do at home
Share information about marine science or conservation on social media or with friends.
Watch an ocean-focused film or documentary.
Check out marine science news from popular science websites (e.g., NIWA).
Relevant Resources
Check out some of our favourite resources to learn more about our marine environment:
Webinars
There's some really interesting webinars coming up, not all of which are affiliated with Seaweek, some are aimed towards a global audience and are a great way to gain perspective on marine education and science communication.
Other ways you can engage with Seaweek
We hope to foster these conversations about the sea by sharing these stories and showing how interconnected we are. To participate in spreading the word about why we are celebrating the sea, share with us on social media a short description of the ocean's role in your life - what it means to you - or tell us about a time that has caused you to reflect on our marine environment. Share your thoughts with us on either Instagram or Facebook, and make sure to tag (@Seaweek on Facebook or @nzseaweek on Insta) and use the hashtag #CelebrateTheSea so we can see your posts and share them!