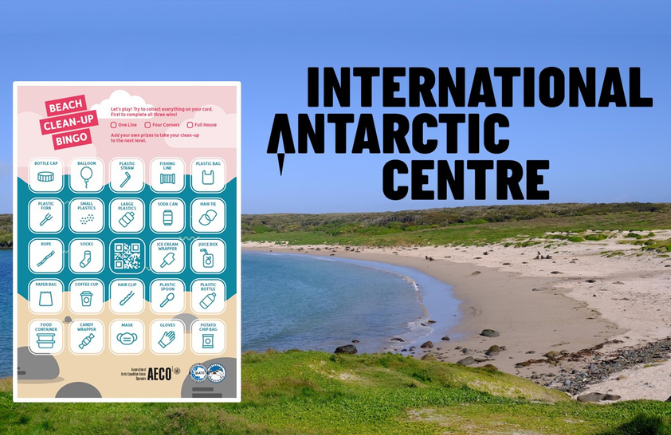 International Antarctic Centre Beach Clean-up Bingo
March 1 - March 31
This Seaweek, join the International Antarctic Centre in playing beach clean-up bingo with a chance to WIN!
Join an organised beach clean-up event, or just head down to the beach yourselves this Seaweek and play beach clean-up bingo! See if you can find all the litter on the bingo card and mark them off as you find them; have fun at our beaches while keeping our oceans clean.
How do I participate?
Download your beach clean-up bingo card:
Bingo cards will also be provided at the Estuary Edge Clean Up on Saturday 11 March.
If you are located in Christchurch:
Share a picture of yourselves on Facebook or Instagram cleaning up our beaches and tag the International Antarctic Centre at any time throughout March to go in the draw to win a family Ambassador Club Membership (annual pass) to the International Antarctic Centre! Don't forget to follow their pages to see the winner announcement.
If you are located outside of Christchurch:
Share a picture of what you've found while completing your bingo on Facebook or Instagram and tag Seaweek any time throughout March, and we will enter you into a Prize draw!
Seaweek Facebook:
Seaweek Instagram: